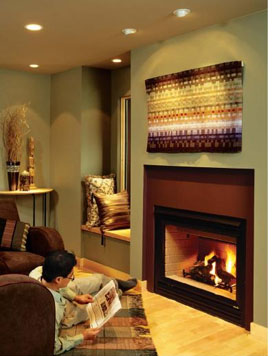 Your home is an investment that deserves to be protected. At Bagni Electric, we treat our residential clients with the same work ethic and high standards received by our commercial and industrial clients
Your home project is very personal and we want to help you feel comfortable with your decisions.  We strive to give you many design choices and spend as much time as necessary to ensure a proper fit with all of the electrical essentials in your home.  Every project is treated with extreme care.  We know you love your home and we want to help you make your house not only functional, but also appealing to the eye.  There is nothing worse than a lighting layout that does not work properly after the installation.  We work with all the contractors on your project to ensure correct placement of all your electrical components.
When we work in your home we make sure that when we leave your residence that it is in the same condition as when we entered it.  Also, when we finish your project we do a thorough walk through to ensure that everything is just the way you envisioned it.  We take pride in our work and want to make sure we foster a long lasting contractor-customer relationship.
Whether you need your new house wired, renovation, addition, service upgrade, landscape lighting, pool, entertainment room, bar, kitchen, bathroom, recessed lighting, emergency power generation, paddle fan, heating system, basement finished or anything you need wired in your home give Bagni Electric a call.  We guarantee we will surpass all of your expectations.